What is ProCo?
ProCo is a tool to generate decision-making lists. You can create the classic pros/cons lists as well as decision lists. For example 'Should I subscribe to a Yoga or a Kickboxing class?'.
A weight is assigned to each argument and your result is calculated for you.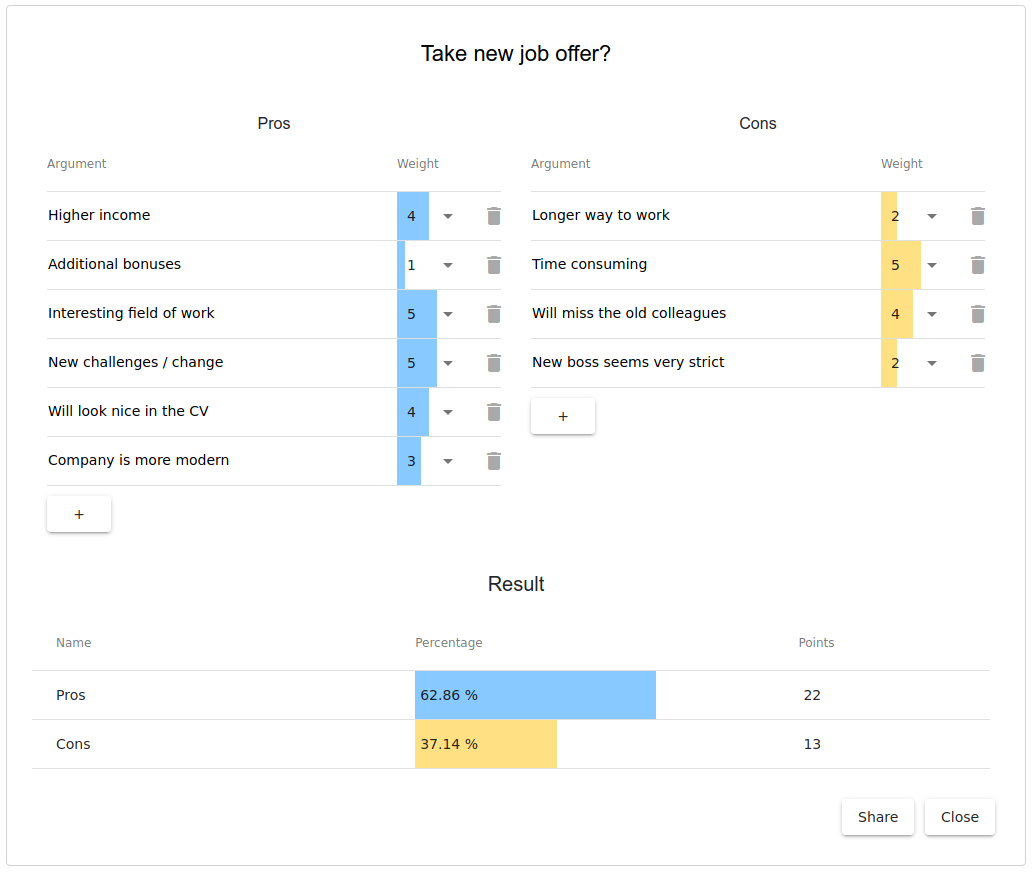 There is even a guest access, so you can just go ahead and try it - without the need to create an account.
Technologies
The technologies we used to create this web application were:
Angular 8 frontend
Python backend
ReST API
Firebase Auth
Outlook
We are currently working on expanding the types of lists, that can be created. ToDo lists will be available in the next release.